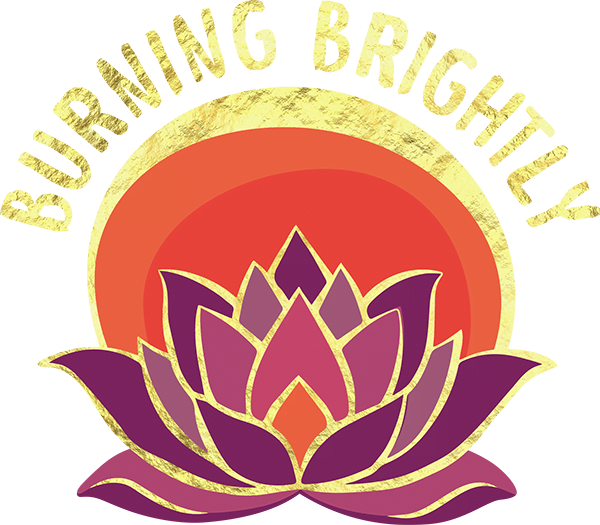 Burning Brightly Qi Gong & Meditation
We all experience stress, every day. No matter our age, our job, our family situation or our financial circumstances, we feel stress. We are often so stressed, all the time, we normalise it and tell ourselves it is simply an inevitable part of life. Stress has a negative impact on our physical and mental health. We know this, yet we do not always know what to do about it.

Reduce Stress
Stress can cause huge wear and tear on our body and mind. Leaving aside global pandemics and lockdowns, our everyday hectic, always 'on' lives can lead to exhaustion, anxiety, fear, insomnia or simply feeling stuck. Qi Gong and meditation are two ancient practices which remain highly relevant for today's world. Both have been scientifically proven and validated to help our physical wellbeing and mental health. These two simple, yet highly effective practices, can act as pattern interrupts in our busy lives and prevent us from internalising our stress. Investing in your own health is the most important thing you can ever do.

Enrich Your Health
Exercise is more than how you look on the outside, but how you feel on the inside. Moving your body is a great way to get rid of stress. Stress can become habituated, we fall into mental and emotional patterns, and by practising Qi (Chi) Gong we can help clear those patterns and address the stress in our life and its impact on our health.

Increase Your Energy
Qi Gong is a practice for less stress and more energy. With this energetic balance comes better physical health, sleep patterns, mental wellbeing and emotional stability. Qi Gong is a different way to exercise due to its focus on relaxation. Relaxation is a holiday from stress and allows the mind-body to heal. Although Qi Gong is a low-impact activity, you build strength in your muscles, you improve your flexibility through stretching your body and you lower your stress levels by progressing through a sequence of relaxed, fluid movements (sometimes referred to as the 'flow' state). Qi Gong can be described as Mindfulness in Motion.


We have around 70,000 thoughts a day, most of which are repetitive and are overwhelmingly negative. Meditation can help you quieten those thoughts and find your own oasis of calm amid the unrelenting pace of everyday life. Life can feel a whole lot better when you can tap into moments of stillness and silence.
Feel Better
Exercise and meditating should make you feel good about yourself, irrespective of your age, level of fitness or experience. By taking a little time out of your day to meditate or practice Qi Gong and access a little peace and tranquillity through breathwork or gently moving your body you can, paradoxically, increase your ability to live a vibrant, healthy and happy life.

If meditation is what you want and dream of going deep into the basic or advanced spheres of meditation, than you have a great guide in Suzi! She is a very wise teacher and beautiful strong personality, highly engaged and involved. A valuable guide in journeying towards that thread of balance, stillness and silence, resting deep inside, that we are all looking for!

Daniela B, Italy